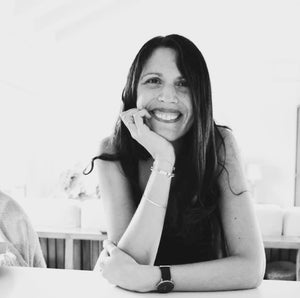 Erika Castilla, illustrator Majorera
I was born in Fuerteventura in 1981. Daughter of a typographer in love with Graphic Arts, I spent my childhood drawing among the smell of paper and printing inks, but it was when I studied Graphic Design in Barcelona that I realized that illustration is my true vocation.
Flat colors, a marker and vectors are all I need to realize myself, well that, and what inspires me is the island that gave me birth ...
find out more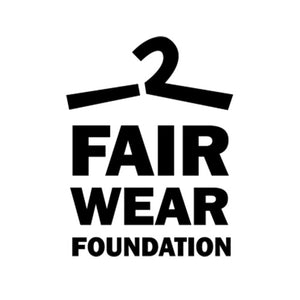 FAIR WEAR SEAL
All the clothes you find in Mojo Art Shop have the"Fair Wear"stamp which means"fair clothes". This means that the factories that make them meet the following conditions:
* Workers are freely working, this means that they are not being forced or threatened.
* There is no discrimination in employment, all workers have the same opportunities from the beginning, regardless of race, color, sex, religion, political affiliation, deficiencies or handicaps.
* There is no exploitation or work with minors.
* Freedom of association and the right to collective bargaining.
* A fair salary and commensurate with the work performed.
* A schedule that does not exceed the maximum working hours allowed.
* Health and safety conditions in the workplace.
* Legal and contract labor relations.
Free Wallpapers
You can download free wallpapers for mobile and computer. Choose the resolution that suits your screen and enjoy them!
downloadable
Mojo Art Shop
Avda. Nuestra Señora del Carmen, 46
Corralejo - Fuerteventura
🕐 OPENING HOURS
Monday to Friday:
10:30 a.m. to 2:00 p.m. / 5:30 p.m. to 8:30 p.m.
Saturdays and Sundays:
10:30 a.m. to 3:30 p.m. / 4:30 p.m. to 9:30 p.m.
📞 (+34 928 53 68 688
MOJO ART SHOP - COTILLO
Mojo Art Shop